Care of your Umbrella
Daily Care
Your Umbrella has been designed to be resilient to various weather conditions but can be susceptible to being crushed or bent, so we reccomend that you keep it stored carefully when not in use. Your brolly will be there for you when you need it if you care for it well when you don't.
Cleaning and Maintenance
Most of our Umbrella canopies are made from a weatherproof material called 'Pongee' which is a cotton and linen mix, covered by a protective coating. It will wash effectively with warm soapy water but will discolour if you use many cleaning fluids or strong detergents. A warm soapy wash should be all your brolly needs. 
Our Umbrella shafts are made from tubular steel, with many of them coated in a protective coating. Again, a warm soapy wash will clean away most dirt.
The 'Flip' Umbrellas have dual canopies. They are attached to the chassis at the ends of the ribs by small metal clips. These can be unclipped easily for cleaning and maintenance by simply unclipping the ends with the Umbrella when in the closed position. Opening the Umbrella will then give you easy access to clean the canopies and the ribs. The metal tips can be fragile so we reccomend that you do not force them or apply pressure. 
Featured collection
'Flip's mechanism is unique, it always Folds Dry
'Flip' Opens & Closes in Tight Spaces
'Flip' is Easy to Open and Close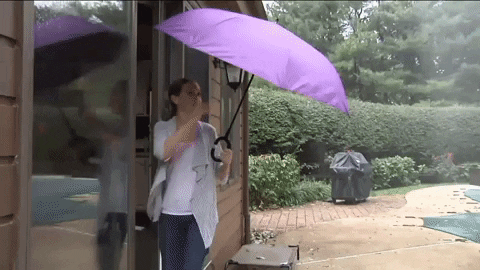 You can multi-task while holding your 'Flip'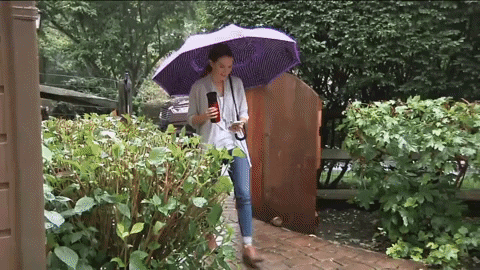 You can't catch your hair or clothes in your Flip Umbrella
Flip is windproof


'Flip' even stands up to dry...

'Flip' is unique and really could be the ULTIMATE Umbrella! You'll never use a 'traditional' Umbrella again!
Choose your style from our collections below 👇