Damages, Returns & Refund Policy
Damages, Returns & Refund Policy - thebrollystore.com
Returns
**CHRISTMAS 2022**
If you have received one of our Umbrellas as a Christmas gift and you have found a fault or damage, or would like to exchange it for a different model, our 30 day guarantee and our 30 day return policy extends to either Tuesday 3rd January 2023 or 30 days from delivery, whichever is the greater. Please email our support team at support@thebrollystore.com. Remember that we will need photographs or evidence of any faults or damage and a photo of the shipping label on the box/bag. The terms below will apply;
We offer all our Customers a 30 Day Return and Refund Policy, subject to these Policy terms. If your order arrives and you change your mind or no longer require the product, you can return it for a full refund, less the cost of return, provided that you notify us and return it to us within 30 days of receipt. Depending on your Country, we will offer you the closest and easiest return location possible.
If you wish to return a product, please follow the instructions below. Please ensure that you have read and understood our returns policy below before contacting us.
* To be eligible for a return, your item must be unused and in the same condition you received it.
* Your return must also include the original packaging with your original shipping label. The item is your responsibility until we receive it and confirm receipt to you. You may wish to consider protecting and tracking your order until we receive it.
We cannot refund; 
* Gift cards
* Any item not in its original condition, is damaged or missing parts for reasons not due to our error.
* Any item that is returned more than 30 days after delivery
Once your return is received and inspected, we will send you an email to notify you that we have received your returned item. We will also notify you of the approval or rejection of your refund.
If you are approved, then your refund will be processed, and a refund will automatically be applied to your credit card or original method of payment, within 7 days. Please note that some Credit Card Companies and Banks may take up to 7 working days to update your balance or confirm the receipt of the refund. We will only refund Customers to their original form of payment.
Damaged / Defective Orders
If your order arrives damaged or defective in any way, you must notify us immediately on receipt of your order by email at support@thebrollystore. We will only replace or refund damaged or defective goods up to a maximum of 30 days from confirmation of delivery by the Shipping Carrier. We strongly recommend that you check and test your order thoroughly as soon as you receive it and keep your packaging and shipping label safely until you are completely satisfied with your product(s). 
UK Returns;
To claim a replacement for your defective or damaged order, please do the following; 
Take clear photos showing the damage to your product, whilst identifying the product (showing it's pattern/colour etc).
Take a photo of your shipping label, showing your delivery details and the tracking number (usually below the barcode).
Email the photos to us at support@thebrollystore.com and notify us of the best way to return the damaged oproduct (see below).
On receipt, we will process your claim, and if agreed, we will arrange to send you a replacement product and confirm the return details of the damaged product. If we cannot verify the damage from your photos, we may ask you to return the product to us to assess. If this is the case, we will ask you to return it to us via Hermes at your cost. If the damage is verified and agreed, we will return your shipping costs along with the replacement.
We will email you a return shipping label. Please re-pack the damaged product and print and attach the label securely. Please ensure that the product is well packed and protected from any further damage in transit.
Please either drop off the packed and labelled package at your nearest Hermes drop-off point; Click here to check your nearest drop-off point. Or if that's not convenient, please let us know of a convenient day, within the next few days, when a Hermes Courier will be able to collect your damaged brolly from you. Hermes cannot arrange specific times for collection so it will need to be a day when someone is available all day (if none of these are easy, please let us know and we will help you work out a solution).
International Returns;
1. Please email us clear photos showing clearly the damage or defect in your product. To qualify, the photos must clearly show the damage or defect and clearly identify the product that you ordered and the damage to that product. Please also provide a clear photo of your shipping label, showing your name/address and the tracking number (below the barcode). Please email these to us at support@thebrollystore.com.
2. Once verified and agreed, we will confirm to you and re-ship you a new replacement for your order or provide you a full refund. If the same product is no longer available, we may offer you an equivalent alternative. Once we confirm the replacement or refund, we recommend that you keep the faulty / damaged product and the shipping label for a few days before disposing of it safely.
3. If we cannot verify the fault or damage from the evidence that you provide, we may ask you to return the item to us at your cost. On receipt, if the damage or fault is confirmed by us, we will refund you the shipping costs and replace or refund the product in full. If the damage or fault is not verified, we may only refund you all or part of the product cost. If the damage or fault is not verified as being from either manufacturing or shipping, we may refuse the refund or replacement and either return the item to you or offer you a partial refund.
Gifts
If your order was sent to you as a gift that you wish to return, apply for a refund or is damaged or defective, the person who made the order must contact us to claim the replacement or refund, subject to the relevant terms above.
Featured collection
'Flip's mechanism is unique, it always Folds Dry
'Flip' Opens & Closes in Tight Spaces
'Flip' is Easy to Open and Close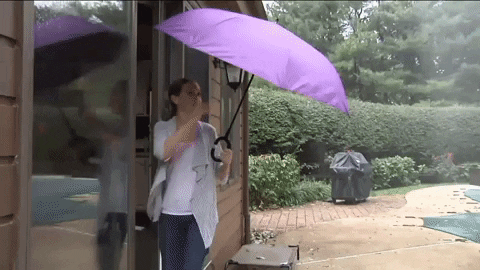 You can multi-task while holding your 'Flip'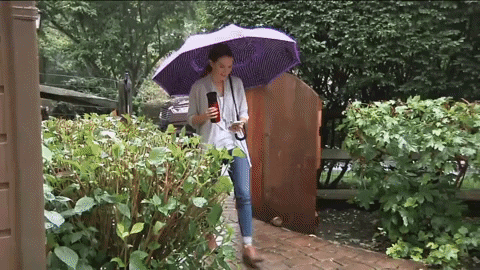 You can't catch your hair or clothes in your Flip Umbrella
Flip is windproof


'Flip' even stands up to dry...

'Flip' is unique and really could be the ULTIMATE Umbrella! You'll never use a 'traditional' Umbrella again!
Choose your style from our collections below 👇