Regular price
$54.00
Sale price
$45.00
Unit price
per
Sale
Sold out
Features

☂ Reverse Folding
☂ Windproof
☂ Hands Free 'C' Handle
☂ Double Canopies
☂ Stands to Dry
☀ UV Rating: UV50+

Dimensions
Materials

Canopies: Weatherproof 190T Pongee fabric
Shaft: Lightweight steel tube with waterproof coating
Handle: Plastic and rubber compound for comfort and grip

The New 'Flip' Umbrella Limited Edition '21' Range is our newly launched collection of bright, colourful patterns, inspired by the requests and feedback of some of our Customers.

The 'Flip' Umbrella is designed to be part of your life and solves those traditional Umbrella problems…
Flip's Unique Features;
Flip folds dry and doesn't drip when it's closed
Flip opens & closes in tight spaces
Hold your Flip Umbrella Hands Free
Flip is Windproof - it can't turn inside-out
Flip has a UV Sun protecting canopy
Over 60 stylish Flip patterns & colours
The Pink & Blue Flamingos are the brightest and most colourful birds, so coloured by their wetland Algae and Shrimp diet. Everyone loves a Flamingo!
The stunning Pink Poppy has a unique array of bright pink leaves to really stand out and inspire the envy and attention of dull umbrella users!
The Primadonna is inspired by the beautiful Echinacea 'Primadonna' Rose, a perennial flower that thrives in the sunshine. Perfect to brighten a dark day and inspire the weather!
The Blue Passion is an interpretation of the Blue Clematus, Blue Crysanthemum and the Passion Flowers.
And the Infinity Rose is inspired by the classic, blue rose...
How Does A Flip Umbrella Work?
'Flip' always Folds Dry
The 'Flip' Umbrella uniquely 'Flips' (reverse 'folds-in') the wet side of the Umbrella to keep the outside dry when it's closed, so it's immediately dry when you put it in your bag or car. You won't need to leave your 'Flip in public places to drip-dry and risk losing it, it's always dry! No more dripping wet umbrellas…
'Flip' Opens & Closes in Tight Spaces
Flip's incredible reverse folding technology means it can open and close in tight spaces, like getting in and out of your car, while keeping you dry. No more tricky issues getting in and out of your car in the rain…


'Flip' is Easy to Open and Close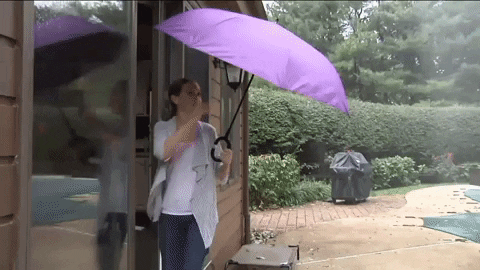 in awkward spaces when entering or leaving any doorway, like home, work, shops or Restaurants…
You can multi-task while holding your 'Flip'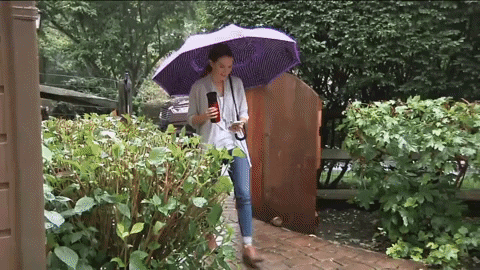 You hold your 'Flip' securely, hands free. Use your phone, hold onto your kids, open your bag, hold your coffee, open doors, use your keys…
You can't catch your hair or clothes in your Flip Umbrella
The mechanical parts of the Flip Umbrella are cleverly concealed between the dual canopies.

Flip is windproof


'Flip' has a double layered strong Nylon canopy with special wind pressure release air vents. 'Flip' has a light, flexible, wind proof skeleton and it's unique reverse-folding mechanism means that it can't blow inside-out.


'Flip' is unique. It even stands up to dry...
'Flip' really could be the ULTIMATE Umbrella!
There's no other Umbrella like it. Flip is not available on the High Street or in stores.
And, we have over 60 stunning, beautiful, eye catching Designs, Patterns and Colours for you to choose from!.
See the rest of our 'Flip' collections;
☔😍 'Brighten every day with a Flip Umbrella!' ☔😍


View full details
Free Worldwide Shipping

We ship and deliver to most Worldwide Countries within 7-14 days. We guarantee that your order will arrive in perfect condition.

30 day money back guarantee

If for any reason you are unhappy with your order or just change your mind, you can return your order to us for an exchange or a full refund within 30 days of delivery.