Frequently Asked Questions
FAQ's
**CHRISTMAS 2023**
If you have received one of our Umbrellas as a Christmas gift and you have found a fault or damage, or would like to exchange it for a different model, our 30 day guarantee and our 30 day return policy extends to either Friday 5th January 2024 or 30 days from delivery, whichever is the greater. Please email our support team at support@thebrollystore.com. Remember that we will need photographs or evidence of any faults or damage and a photo of the shipping label on the box/bag.
WHEN WILL YOU SHIP MY ORDER?
All orders are subject to a handling period before shipment to allow us the process the order, check the product, package it and arrange the shipping. This can take between 1 and 5 business days.
You will then receive notification of shipment with full tracking information. Our Distribution Centre will send your order directly to you, wherever you are in the world. Please allow around 3-15 business days to receive your order, delivery times may vary depending on your country and product location.
We will get your delivery to you as soon as we can.
CAN I CANCEL MY ORDER?
We will accept Cancellation of Orders prior to being processed and shipped. After they have been processed they cannot be cancelled as they are no longer in our possession to be able to stop delivery.
Please make sure to provide the correct shipping address when you order. We cannot be held responsible for items shipped to incorrect addresses provided by the buyer. In such cases, the buyer will be responsible for any additional shipping fees incurred to ship to the correct address.
In some very rare cases, international shipments can require additional import/customs taxes to be paid. These will be the responsibility of the buyer under all circumstances. We cannot be held responsible for customs taxes. We are careful to ensure that orders are not sent to Countries where additional taxes are knowingly due. However, tax rules can change and sometimes, Customs can make errors. Should this occur and you do not wish to pay the taxes, you can decline and have the order sent back to us. On its return, we will provide you with a full refund.
WHICH PAYMENT METHODS DO YOU ACCEPT?
We accept payment by most Credit and Debit Cards, ApplePay, GooglePay and PayPal. We accept payment in most currencies including US Dollars, Canadian Dollars, Euros, UK Pounds and Australian Dollars as store currency. Please choose your country and currency in the footer of our store website. 
HOW DO I TRACK MY ORDER?
You can track your order once it has been shipped by using the link that we send you as soon as the product ships. If you provide your mobile phone number we will text you the tracking information as well. We have a shipping information page here with the local Couriers that we use in your Country. You can add your tracking number to their tracking pages to get detailed information about your delivery.  If you need any assistance or have any concerns regarding your Shipping, please email us at support@thebrollystore.com and we will be happy to assist you. 
ARE YOUR PRODUCTS GUARANTEED?
We guarantee all our products for 12 months against manufacturing faults and delivery damage. For details, please see our guarantee details HERE
WHERE IS MY ORDER COMING FROM?
We are a sustainable company that ship our orders to Customers Worldwide. Our products are manufactured in factories in China, the Netherlands and the UK. To reduce our carbon footprint, we ship most of our products from our nearest Distribution Centre to where our products are manufactured. This reduces our carbon footprint by minimising the journey of every product to our Customers' doors.  We have warehouses and distribution centres in Shenzhen - on the Hong Kong / China border, in Yiwu in China - near Shanghai, in Nottingham, England and in the Netherlands. Our main International Distribution Centres are located near Hong Kong airport and Shanghai airports which are Worldwide Shipping Hubs from where we can fly our orders to nearly every Country in the world in a very short time, with delivery times of usually 7-10 days door-to-door.  Our UK and Netherlands stock is shipped by road and air to UK and EU Customers in 1-7 days. We cannot currently ship UK or EU stock outside of Europe, but we are working to grow and improve our reach all the time. 
WILL MY ITEMS BE SENT IN ONE PACKAGE?
We will usually package your entire order together if all the products are coming from the same distribution centre. Sometimes items will be sent in separate packages, particularly if being sent from different locations i.e. occasionally when our stock runs out, we ship directly from factory stock or we may split an order's distribution between the UK and our Distribution Centres in Shenzhen, Yiwu or the Netherlands. Please keep this in mind when receiving deliveries. If you have any other questions, please contact us.
30 DAY MONEY BACK GUARANTEE
You can return your order within 30 days of delivery for a full refund, If you wish to do so, please read our returns policy below.
In the unlikely event that your product is faulty, you are unhappy with the product or the incorrect product has been delivered, we will either replace your product or give you a full refund, providing that you notify us within 30 days from delivery and you may need to return the product to us. Replacement of a faulty or incorrect product will be subject to our Returns Policy outlined below.
RETURNS
Returns will be accepted within 30 days of delivery. To initiate your return please contact us by emailing support@thebrollystore.com to receive your returns information and address. Any un-authorised returns may result in refunds being delayed or refused.
If your product is received damaged, we require that you first send us a clear photo or photos showing the damage and a clear photo of your Shipping label showing your name/address and the tracking number (below the bar code) as proof of purchase. Upon inspection, provided that the damage is confirmed, we will confirm the replacement. If your product's defect/damage cannot be verified and needs to be returned, it is the responsibility of the Buyer to pay for return shipping.
If you have ordered in error or no longer require the item, then it must be returned to us in an unused re-saleable condition and in it's original packaging. We reserve the right to reject any return that does not fit this criteria.
Please include your order number and details so that the refund can be properly processed. If you don't include your order number then we can't guarantee your refund can be processed.

If your item is in working condition, you are responsible for paying return shipping costs. We recommend using a trackable shipping service to ensure your return is delivered. 
Please click here to see our Returns, Damages and Refund Policy  
DELIVERY PROBLEMS
The Tracking says my parcel has been delivered, but I can't find it.
Take your tracking number and visit your delivery Couriers website. If you are not sure, click here
EVRI UK: Please click on your tracking and scroll to the bottom of the page and click;
get help,
receiving a parcel,
I can't find my delivered parcel,
the parcel isn't in the safe place shown in the photo,
start a chat.
Then please give the details and ask them to email you. They will investigate it and email you. Please email us their response (support@thebrollystore.com) and we can take it up with them and get your order replaced.
WHY DON'T I SEE THE SAME DEAL ON YOUR WEBSITE THAT I SEE ADVERTISED ON FACEBOOK/INSTAGRAM?
Even after we stop our Social Media advertisements, those posts are still shared and liked by our fans. We can't stop this since it's the way Social Media works. 
HOW DO YOU DETERMINE YOUR "COMPARED TO" PRICES?
These are 'reccomended retail prices". We calculate these prices from the average prices from our manufacturers, wholesalers and from competitor analysis.
DO YOU SELL WHOLESALE?
Yes. Please email us for details at support@thebrollystore.com.
Featured collection
'Flip's mechanism is unique, it always Folds Dry
'Flip' Opens & Closes in Tight Spaces
'Flip' is Easy to Open and Close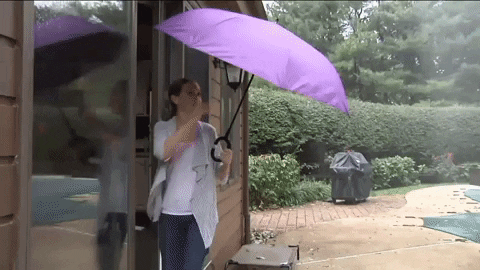 You can multi-task while holding your 'Flip'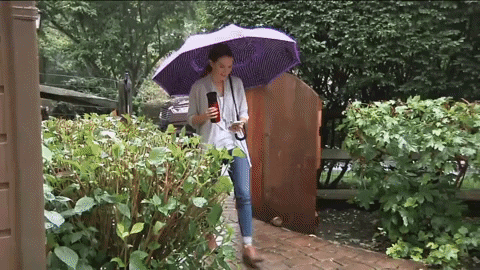 You can't catch your hair or clothes in your Flip Umbrella
Flip is windproof


'Flip' even stands up to dry...

'Flip' is unique and really could be the ULTIMATE Umbrella! You'll never use a 'traditional' Umbrella again!
Choose your style from our collections below 👇