Regular price
Sale price
$48.00
Unit price
per
Sale
Sold out
Features

Reverse Folding Umbrella
'Tough' 'windproof' chassis
Automatic fast opening and canopy closing
Double layered weatherproof canopy
SPF50+ UV sun protection
Safety wrist strap
Dimensions
Materials

Steel tube telescopic shaft
Carbon fibre flexible ribs and joints
190T Pongee double layered canopy
Plastic handle with strap
The NEW 'Flip Compact Tough'! You won't find a tougher compact Umbrella! Now in 8 stunning colours!

The 'Flip Compact Tough' is an extra strength, double layered Automatic, bag or Pocket sized Umbrella with many of the benefits of its bigger sibling and a few more! You won't find a tougher Compact Umbrella!

Reverse Folding;
'Flip' reverse folding technology - Keep it dry when folded to put in your bag or pocket without getting everything wet
Opens and Closes in Tight Spaces
Windproof - 10 Ribbed Windproof Designed Canopy
Double skinned, strong canopy & structure
UV protection to SPF50+
A selection of attractive colours to match every occasion
Double Skinned Canopy

Enhanced Weather & UV Protection
Stylish Coloured Patterns
But ALSO;
Automatic Fast Opening and Canopy Closing at the press of a button
Opens to 105cm diameter across the canopy and 60cm from handle to tip
Folds and Closes down to a mere 30cm's (12ins) and slips into its neat cover, safe and dry
☂Inverted Umbrella Get in and out of your car without getting soaked - the reverse design will open & close in a tight space and cover you as you get in and out.

☂Folding Umbrella This umbrella folds itself into an ultra small size which is only 30cm length when closed, and weighs approximately 450g, compact and light enough to perfectly fits into a handbag, briefcase, backpack or a coat pocket.
☂Auto Open and Close Unique design - automatically opens and closes with the touch of a button.
☂Windproof design - Strength and Stability from Flip Compact's 10 Strong Ribbed canopy and windproof Aluminium chassis.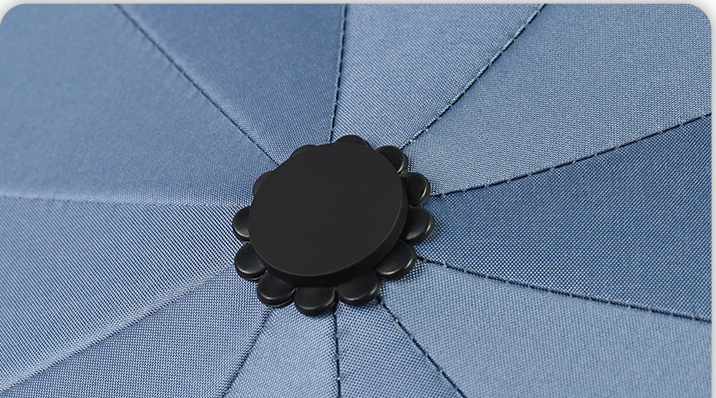 Detailed specification;

WINDPROOF 10-RIB CONSTRUCTION: Instead of using 8 or 9 aluminum ribs like Other Umbrellas, the Flip Umbrella is designed with 10 resin-reinforced carbon fiber ribs that flex slightly to withstand powerful gusts without turning inside out. The canopy is designed to invert itself and bounce back to its original shape if the wind is strong enough.
AUTOMATIC OPEN / CLOSE: With a one-handed press of a button, the Flip Compact Umbrella will be automatically OPEN / CLOSE in a second. You do not have to struggle with the closing your umbrella when getting into a car or building. No more waiting for your Umbrella to open or close while you get soaked by the rain!
PORTABLE AND LIGHTWEIGHT: Measuring just 30cm (12") long and weighing approx 450g, the Flip Compact folding automatic umbrella fits neatly in purses, briefcases, backpacks, luggage and more. The perfect partner for travelling!
Inverted Folding Design: The mechanism of the Flip Compact Umbrella is inverted which gives you the ability to close from the inside-out when you open a door without dripping water after heavy rain. This authentic model prevents getting the car or floor wet, thus keeping dry and clean. 
The Flip Compact Umbrella's canopy is made of a layer of UV resistant material. The 'Titanium effect' models feature an enhanced weather & UV double layer, able to block 99% UV ray and protects you well from strong sunlight. It will keep you cool in the sun and dry in the rain. Waterproof coating makes the compact umbrella dry quickly.
☔😍 'Brighten the darkest day with a Beautiful Umbrella!' ☔😍
 'FLIP COMPACT ULTRA' IS NOT AVAILABLE IN STORES. 
View full details
Free Worldwide Shipping

We ship and deliver to most Worldwide Countries within 7-14 days. We guarantee that your order will arrive in perfect condition.

30 day money back guarantee

If for any reason you are unhappy with your order or just change your mind, you can return your order to us for an exchange or a full refund within 30 days of delivery.